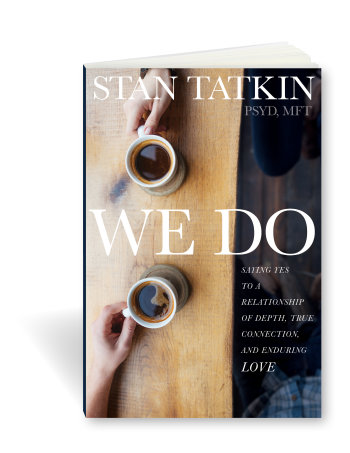 As seen in MindBodyGreen • YourTango • Publishers Weekly • Insider.com
An indispensable guide for any couple ready to set the foundation for a loving and lasting union
In We Do, Stan Tatkin provides a groundbreaking guide for couples. You'll figure out whether you and your partner are right for each other in the long term, and if so, give your relationship a strong foundation so you can enjoy a secure and lasting love. Highlights include:
Create a shared vision for your relationship, the key to a strong foundation
It's all about prevention—learn tools and techniques for preventing problems before they occur
Understand how to work with the psychological and biological influences in your relationship—neuroscience, arousal regulation, attachment theory, and more
Numerous case studies with helpful examples of healthy and unhealthy interactions, sample dialogues, and reflections
Dozens of exercises—the newlywed game, reading facial expressions, and many more fun and serious practices to develop intimacy and security
Handling conflict—how to broker win-win outcomes
Build a loving relationship that helps you thrive and grow as both individuals and a couple
Stan Tatkin, PsyD, MFT, is a clinician, researcher, and author who integrates neuroscience, attachment theory, and current therapies. He directs training programs throughout North America and globally. He is the author of Wired for Love: How Understanding Your Partner's Brain.